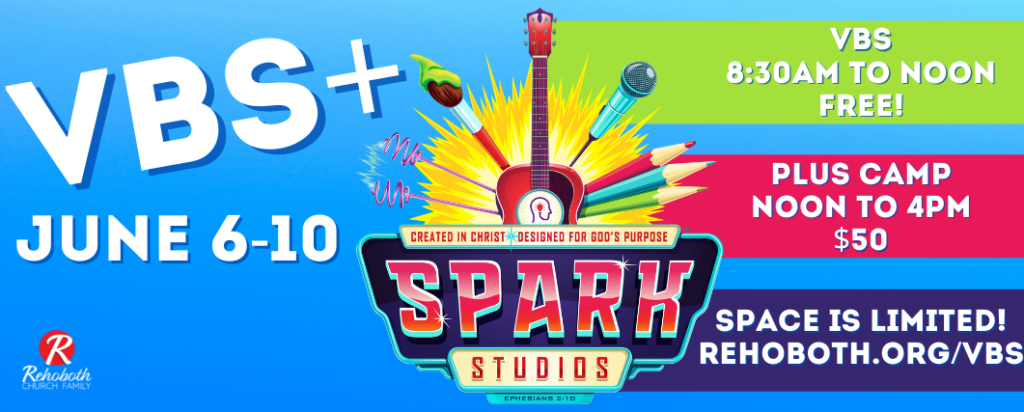 Vacation Bible School (VBS) will meet June 6-10 from 8:30AM to noon and is FREE!
While registering for VBS, you will have the option to register for our +Camp which extends the day of fun until 4PM!
+Camp is an afternoon camp that begins after VBS and ends at 4PM. The +Camp is $50/child for the week. This provides five afternoons full of fun activities! If staying for the +Camp, children will need to bring a sack lunch from home. (When you register your child for VBS, you'll see the option to add camp at the bottom left of the registration form, under the waiver agreement.)
VBS+ is open to children who have completed Pre-K (K4) through completed 5th grade.
Only children who are pre-registered may attend; there is no walk-up registration.
Every spot has been filled and registration is now closed!
We look forward to seeing your children on June 6 for the first day of VBS+!!