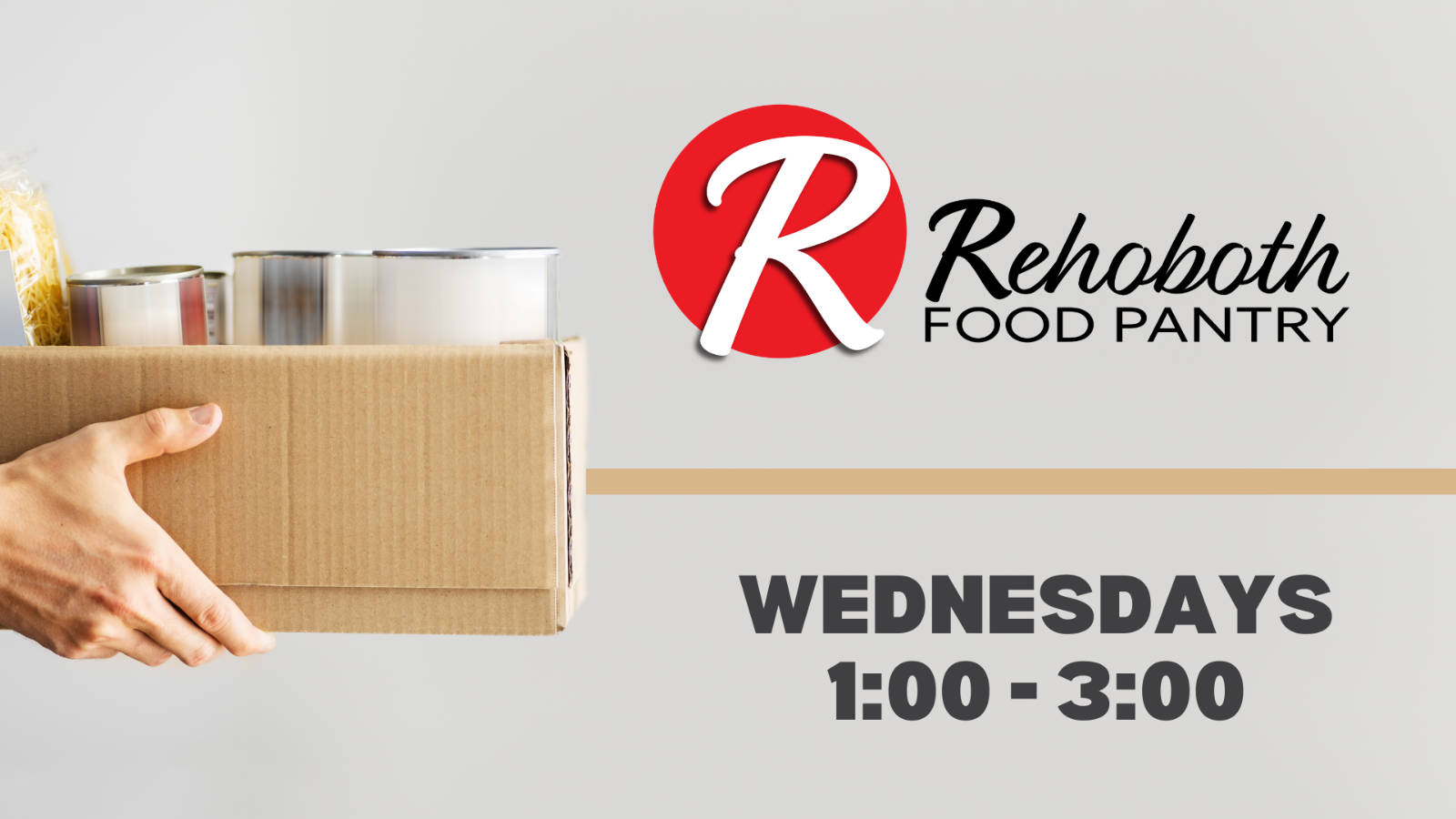 Rehoboth's drive-thru / no-contact Food Pantry is open to anyone in need each Wednesday from 1:00 - 3:00 PM.
2997 Lawrenceville Highway Tucker, GA 30084
There will be signs on the property guiding guests to the Food Pantry. The distribution point is the covered breezeway between the Sanctuary and the gym, the buildings closest to Tucker / furthest from I-285.
Our Food Pantry Depends on Donations
Drop off non-perishable foods and toiletries in the bin under the blue awning during Rehoboth's regular office hours (M-Th, 9:00 AM - 4:00 PM; F 9:00 AM - 12:00 PM) or on Sunday mornings (10:00 AM -12:00 PM).
Make a monetary donation that will be used to purchase food at rehoboth.org/give — select "Food Pantry" from the drop-down menu.
Order non-perishable items online and have them shipped directly to the church (2997 Lawrenceville Hwy, Tucker, GA 30084).
The most needed food items:
Applesauce
Canned beans
Canned chicken
Canned fish (tuna and salmon)
Canned meat (spam and ham)
Canned soup, stew, and chili
Canned vegetables
Cooking oil (canola or olive)
Dried milk packs
Fruit (canned or dried)
Granola bars
Instant mashed potatoes
Instant oatmeal
Jelly
Mac and Cheese
Nuts (unsalted)
Packs of crackers
Pasta
Pasta sauce
Peanut butter
Ramen (bowls or packs)
Rice
Shelf-stable and powdered milk
Whole grain cereal