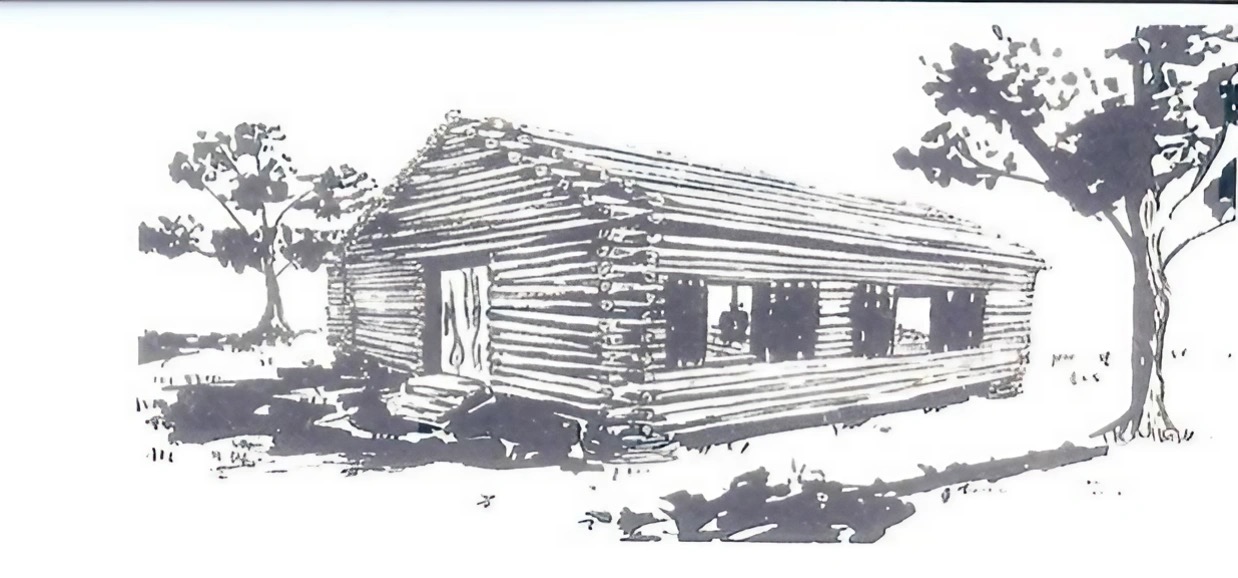 Rehoboth's First Building
In 1854, amid discussions of a war among the states, the congregation of Indian Creek Baptist Church in Stone Mountain, GA, felt led of God to establish a new mission church. They chose the tiny community of Rehoboth five miles northeast of Decatur, GA, where approximately ten families called home. The church was chartered as Rehoboth Baptist Church on Saturday, August 5, 1854, at the J. B. Johns Schoolhouse.
The meeting included a sermon by Rev. S. B. Churchill, the formation of a presbytery by Rev. Churchill, Rev. Samuel Bryant, Rev. William H. Roberts and Rev. James H. Weaver, and the receiving of its first members. Twelve people moved their membership to the church that day. After welcoming each member, the church constitution was read, approved and the organization of the new congregation completed. They fellowshipped and bid one another goodbye for the night. The next day, revival services were begun.
As the revival services started, one night led to the next. The Spirit of the Lord was moving in a powerful way each day. As such, the revival continued for over three weeks, including two baptismal services where a total of twenty-one people were baptized. Two of those new believers were slaves. Four people joined the church by letter, one being a slave. Despite the civil unrest in the nation, all were welcome at Rehoboth.
Rehoboth honorably lived up to its namesake from a passage in Genesis 26. In this passage, herdsmen quarreled with Isaac in the Valley of Gerar over water rights on two occasions. Peace was finally made after the digging of the third well that Isaac named Rehoboth, saying, "For now the Lord has made room for us, and we shall be fruitful in the Land." Just as Isaac found a place of peace and broad places for his family, there would be room for everyone at Rehoboth.
Within its first month, Rehoboth had grown to 36 members, and the J. B. Johns Schoolhouse had become too small for the congregation. By Christmas of 1854, the first church building was built and dedicated at a cost of $119.
Since its inception, Rehoboth has always had a ministry center at its current location on Lawrenceville Hwy and has grown significantly over the years, building four sanctuaries to accommodate the growth. Through its pastors and members it has also extended its ministries around the world.
The future of Rehoboth is rooted in our foundation as a church that displays and proclaims the gospel of Jesus Christ. Atlanta has exploded in growth and our community has become global with neighbors from every continent. On April 22, 2012, Rehoboth took extraordinary action, deciding to reorganize and relaunch its ministries in 2013 so that it would continue the legacy begun by its founders.