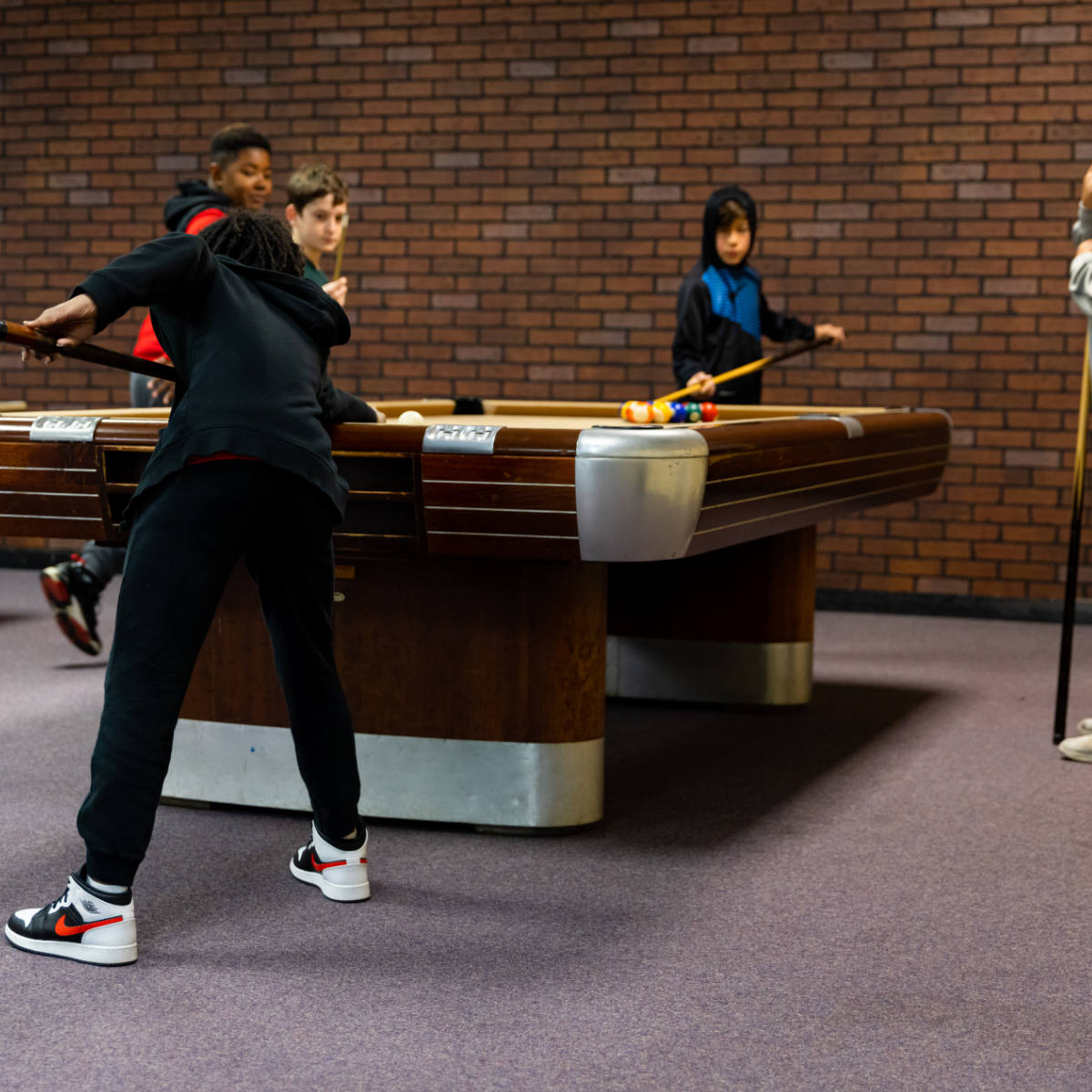 A PLACE FOR STUDENTS TO BELONG
Middle school and high school are important seasons in students' lives because there are many challenges and questions that teens face — it is a season where the hope of Christ is greatly needed. Our student ministry exists to specifically invite middle schoolers and high schoolers to follow Jesus, discipling them to mature and multiply.
Weekly Rhythms for Rehoboth Students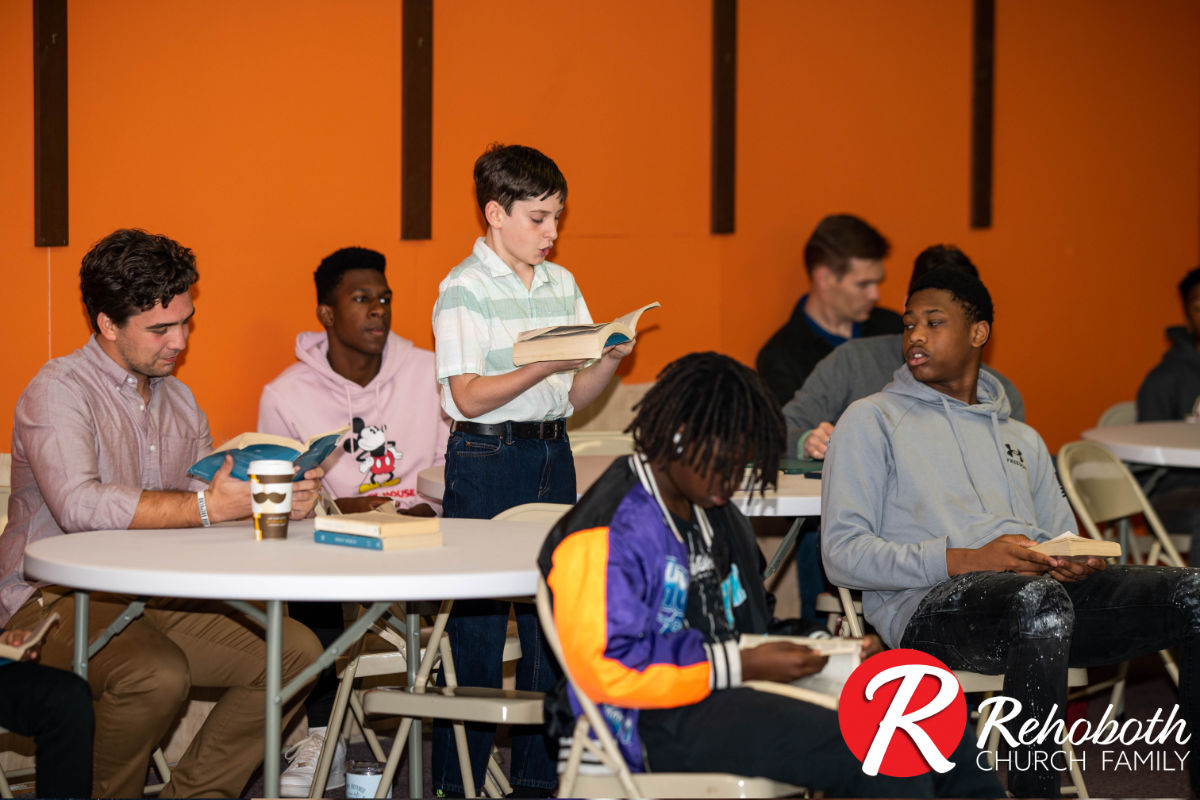 Join us every Sunday morning from 9:15 - 10:30 AM in the Student Ministry Suite for a great time of fellowship!
LEARN & GROW
At Rehoboth, we are blessed with high-quality, dynamic Bible teachers.

During our time in the Student Ministry Suite, one of our teachers will give a short teaching from the Word of God, relating it to current issues that students are facing.
After this, we move into small groups led by our adult volunteers.

In Small Groups, we have open and impactful conversations, seeking to apply God's Word to our lives.

Our students are always safe to share whatever is on their hearts. Each conversation is a means to help our students come to know Jesus more!

Once we're done with our time of fellowship, we move to the main sanctuary for Rehoboth's worship service.
FUN & FELLOWSHIP
Every Sunday morning in the Student Ministry Suite, students hang out, play games, and compete in Bible Drills -- sometimes winning prizes!
After participating in Sunday morning activities, all students are welcome to come play in the gym until 2:00 PM!

Lunch is on us! We provide a meal for our students who stay after.
Students play games and sports like basketball, soccer, touch football, wiffleball, and pickleball. This time is led by adult volunteers and is provided for students to relax, have fun, and enjoy even more fellowship together after a more structured morning.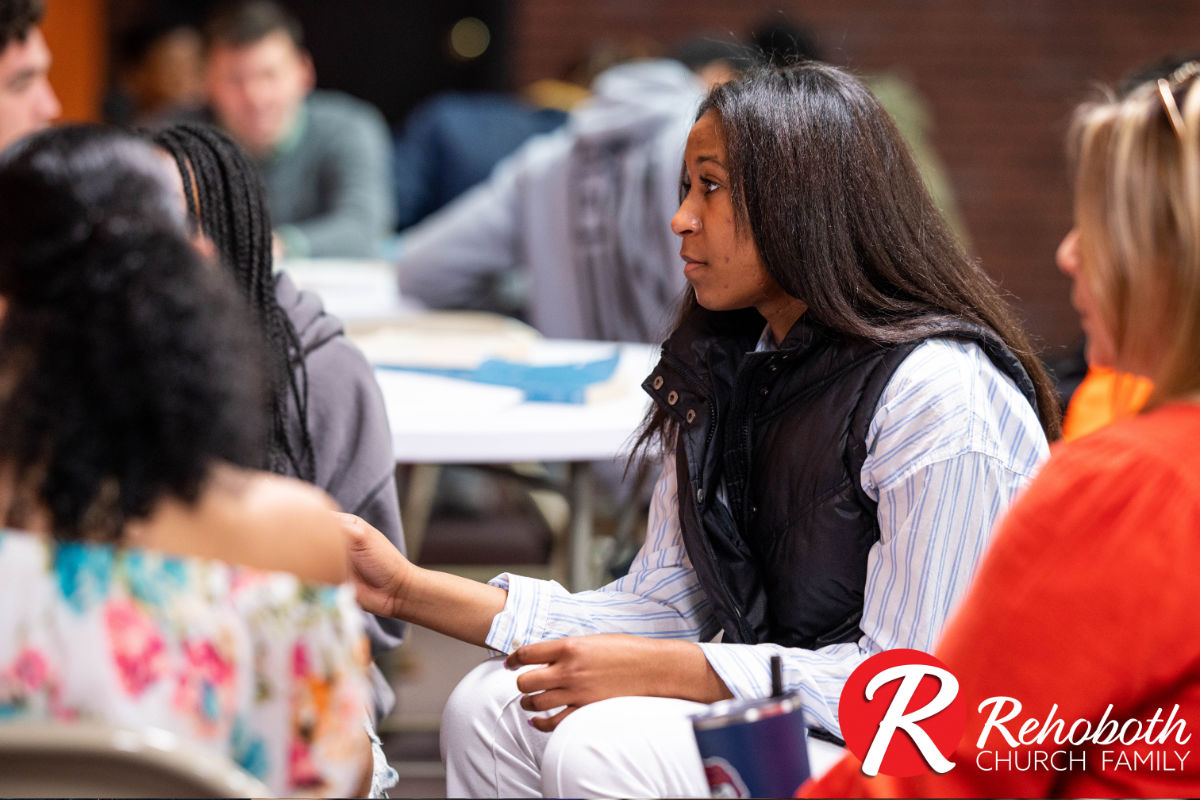 From 6:00 - 7:45 PM, students gather with our team of adult volunteers for fun activities, food, and fellowship. Wednesdays look a little different now -- see details below!
NEW START TIME
Starting at 6:00 PM, we will meet in the Student Ministry Suite!

We will help you with your meal bill! Food is provided for students at 6:00 PM.
Directions for students: Enter through the big blue awning, take a left, go down the hall, and the Student Ministry Suite is on your right.
Unlike before, there are no activities before 6 PM.
FUN IMPACT
We're taking fun to the next level!

Each week, we will play games that are great for boys and girls. Once we're done upstairs, we'll move to the gym to play basketball, pickleball, and all sorts of other fun activities!
But fun times aren't enough to prepare students for life—Right? Students will also have a powerful time of worship led by a worship team and teaching from the Word of God about matters students face every day.
NEW PICK-UP TIME
Students must be picked up from the gym by 7:45 PM.
Parents/guardians are responsible for students safely returning home.

To ensure the safety of our students, we do require that they are picked up and driven home.
Feel free to carpool!
If you can't pick up your student(s) on time, please reach out to someone you trust and secure transportation for them.
Thanks for understanding and working with us on this!
View Behavioral Guidelines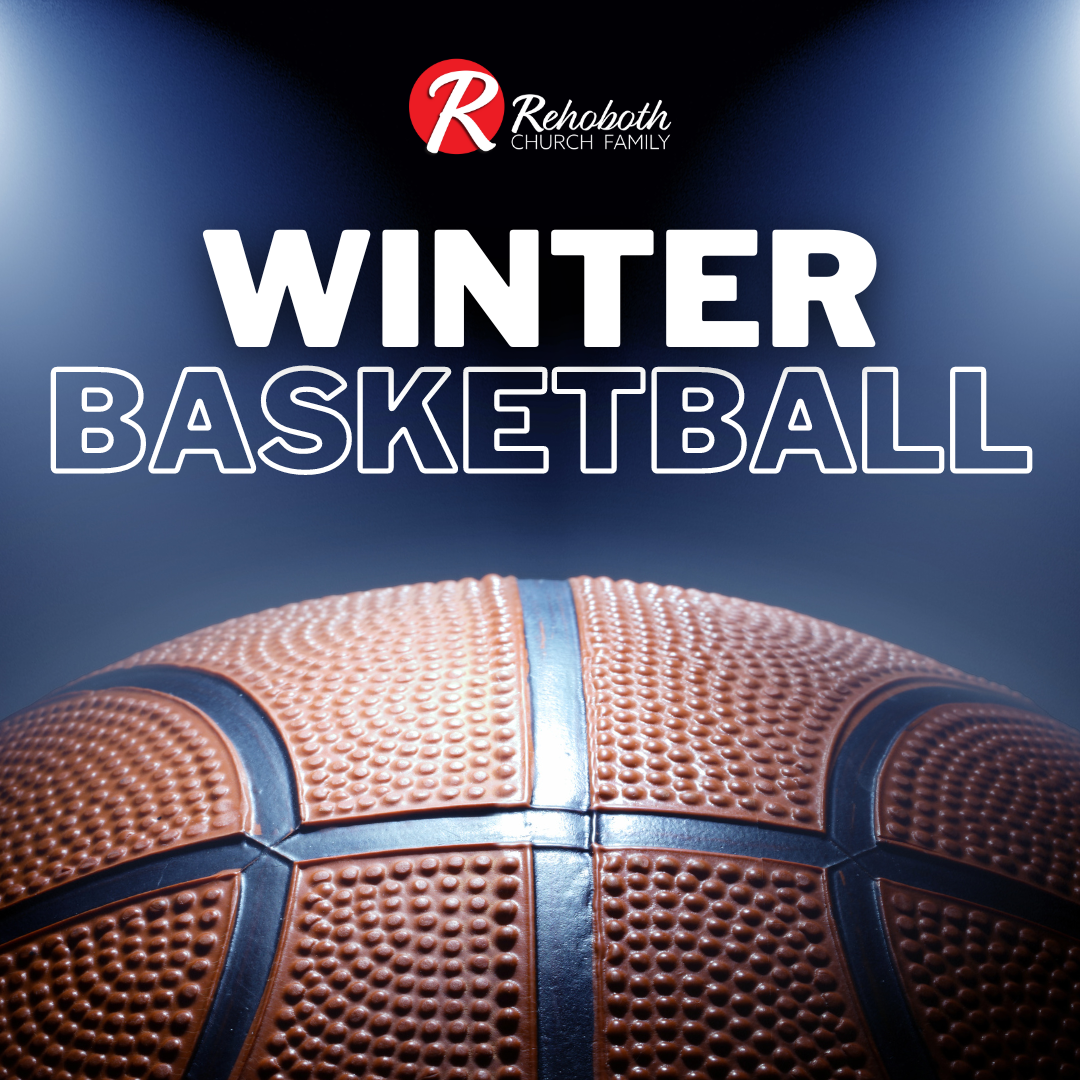 2023-24 Winter Basketball


---
EARLY BIRD SPECIAL!!! Register before 10/1/23 for only $99 (ages 5-12) or $189 (ages 12-18).
Rehoboth's winter basketball league is for boys and girls ages 5 years old — 18 years old / high school senior. Season starts 11/11/23 and ends 2/25/24.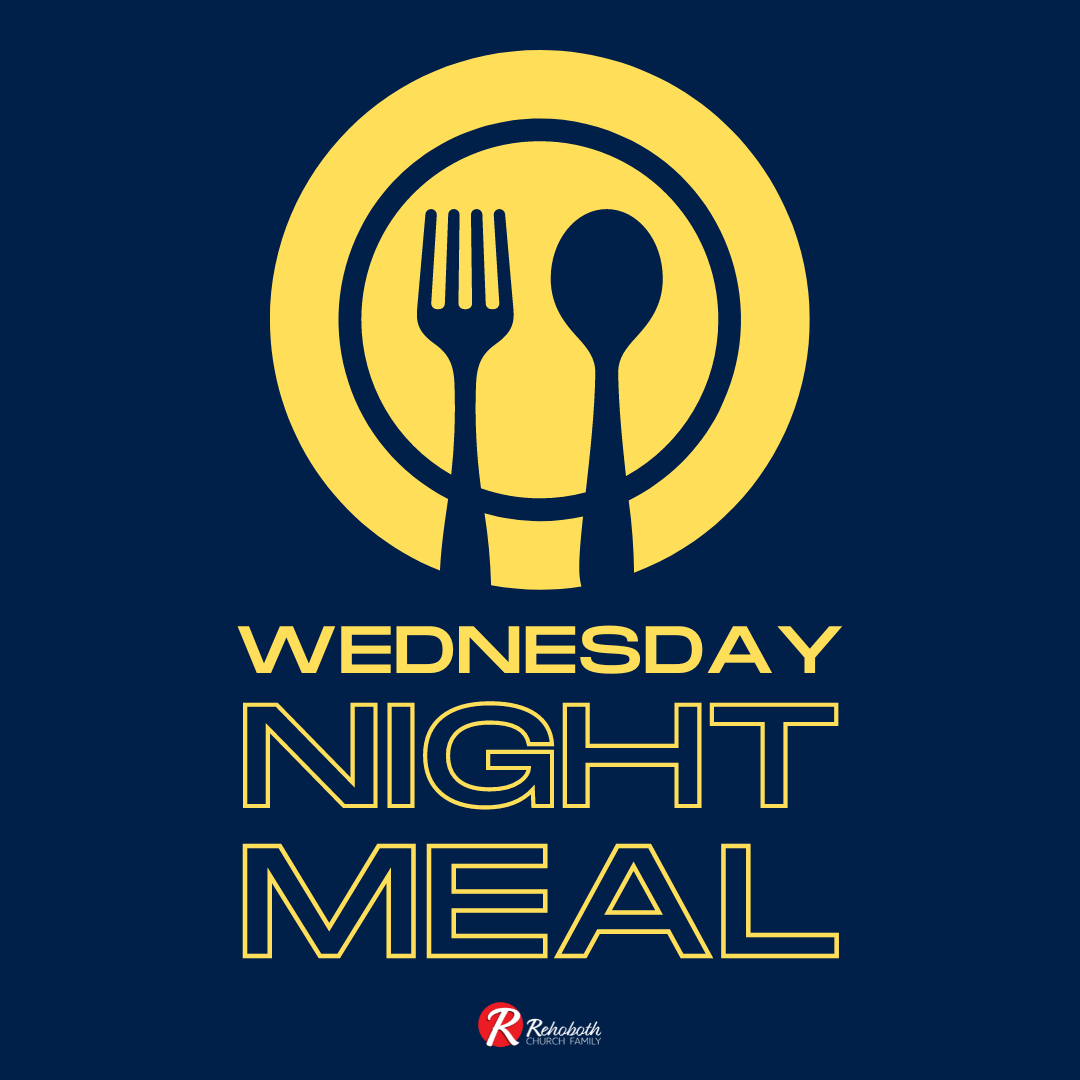 Wednesdays @ Rehoboth


---
Adults & Kids: 5:30 PM dinner, 6:30 PM Bible Study
Students (MS & HS): 6:00 PM Student gathering & meal, pick up by 7:45 PM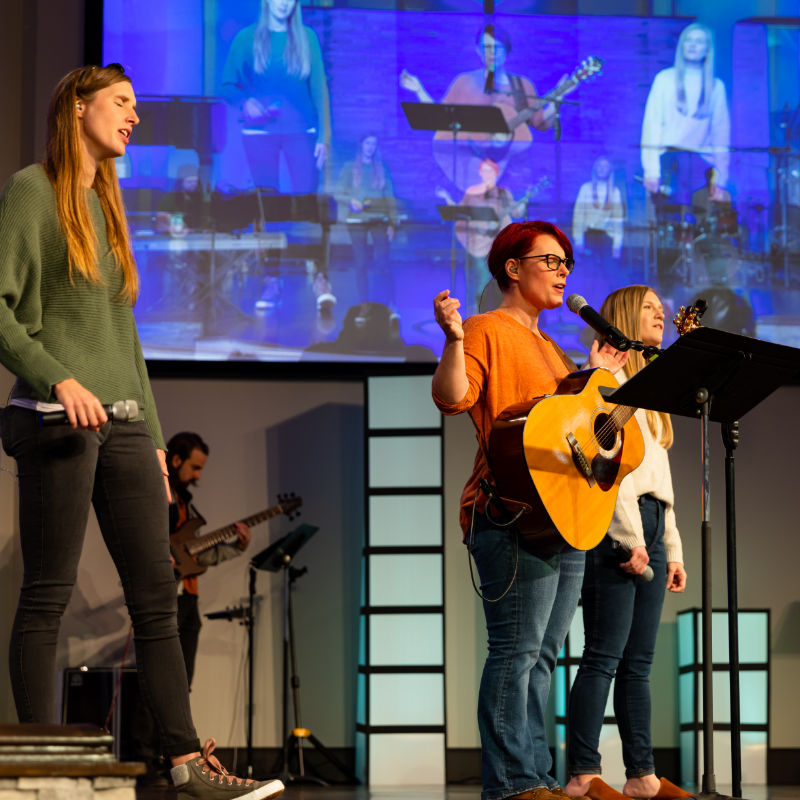 Sundays @ Rehoboth


---
9:15 AM & 10:30 AM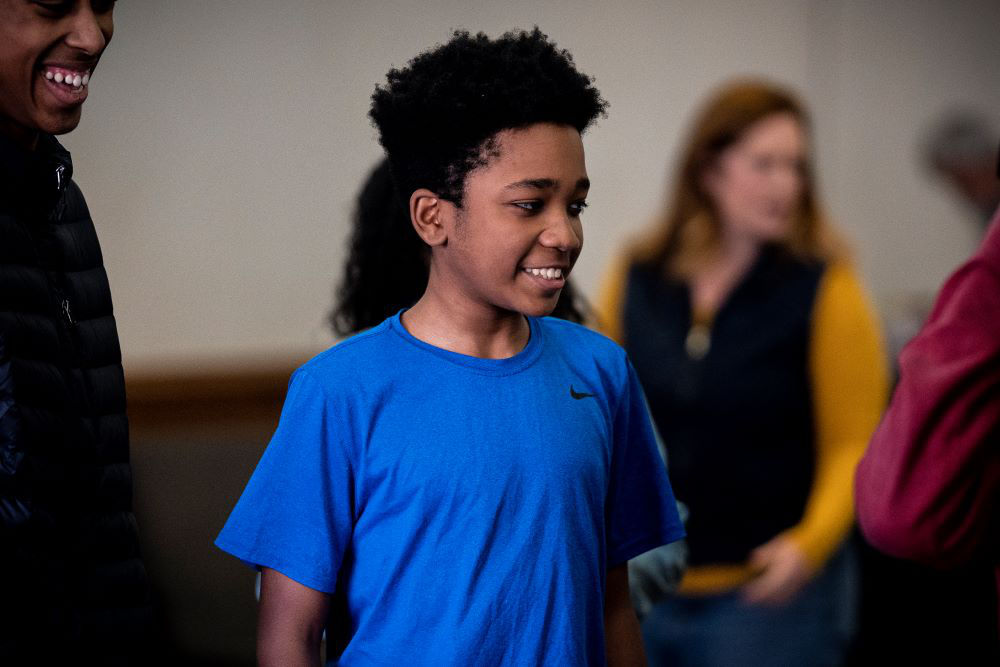 We would love for you to join us! Our volunteer team helps make Sundays and Wednesdays a memorable, enjoyable, and spiritually refreshing experience. If you are interested in serving in the Student Ministry, please click the button below.