Now accepting registrations! 
Discounts up to $130 per month 

when registered by August 1, 2018

Rehoboth is excited to launch the Rehoboth Preschool Academy. The Preschool Academy is a full-day preschool that provides a nurturing environment for children ages 3 months – 5yrs (pre-K). Half-day and drop-in options are also available.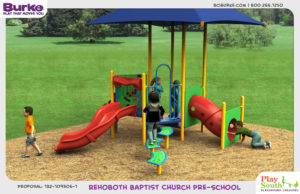 Preparing a place for your child
When the Rehoboth Preschool Academy opens in August, your child will enjoy a beautiful, exciting new playground area.  Children should enjoy their outdoor experiences, and this new playground will be a favorite activity for your child.
We also plan to build a second playground area on the Rehoboth Campus in the near future.  We are committed to encouraging families and children in our community and want to provide opportunities for them to play and develop friendships.
Our team is preparing each room with your child in mind! During your tour, you will notice that all of our rooms are fresh, clean, and bright, and you will find new rugs, toys, books, and creative learning resources in every room.
You will love it…and so will your child
Small group sizes: It is important to foster learning with low teacher-student ratios. We strive to ensure that all children's needs are met at their developmental level.
Special classes: Our Preschool Academy includes Chapel, Music, Art, World Cultures, and more! As a kindergarten-readiness program, Rehoboth Preschool Academy wants to ensure that all students have opportunities to explore and learn outside of the typical classroom activities.
Easy access: The Preschool Academy is located conveniently at I-285 (exit 38) and Lawrenceville Hwy on the beautiful Rehoboth campus.  Ample parking, a covered, pull-through driveway, and easy access to Hwy 78, Lawrenceville Hwy (Hwy 29), and I-285, will make dropping off and picking up your child a convenient experience.
Age-appropriate curriculum: Rehoboth Preschool uses Creative Curriculum, which is approved by Georgia's Bright From the Start.
Knowing God: Equipping the next generation to know about God, his creation, and the wonderful relationship each child can have with him will be a part of your child's daily activities. Children will also participate in Chapel each week.
Safe & loving environment: Rehoboth offers a positive environment where your child is encouraged and respected. Our teachers nurture their students in a loving, Christian environment. Our group sizes ensure the safety of our students, and our highly-qualified staff understand that your child's safety is very important.
Meals provided: Nutritional meals/snacks are served 3 times a day and meet the USDA nutritional guidelines. Breakfast will be served from 8:00-8:30 am, lunch starts at 11:45 am for infants & toddlers and 12:00 pm for preschoolers. Afternoon snack will be served from 3:00-3:30.
Qualified staff: Our staff is 100% first aid & CPR certified. All staff will have a minimum of a CDA (Child Development Associate) and will complete 14 hours or more of required training each year.
Registration is now open for 2018-2019
CLICK HERE to download the registration form. You can email the completed registration form to mollitaclark@rehoboth.org or print it and bring it to the Preschool Academy office, Monday-Thursday, 9am-4pm, 2997 Lawrenceville Hwy, Tucker, GA 30084. You can also mail the registration form to Rehoboth Preschool Academy, 2997 Lawrenceville Hwy, Tucker, GA 30084. If emailing your registration form, you will need to submit the non-refundable registration fee ($100/child or $150/family) in person or by mail.
Your registration is not complete until you have submitted the non-refundable registration fee. Please make checks or money orders payable to Rehoboth Preschool Academy. Cash and credit cards are not accepted for the registration fee. You will be able to pay your monthly tuition fee online using a credit or debit card or by check or money order.
For your convenience, no tuition fees will be collected until August 1!
We are preparing a new and beautiful Preschool Academy for your child. The first day of the Rehoboth Preschool Academy will be Monday, August 6!*
Rates and options
Half-Day Rates (Monday – Friday, 9:00 am – 1:00 pm–Lunch Included):
Includes $130 monthly discount when registered before August 1, 2018
Infants – $845.00/month
Ones – $825.00/month
Twos – $825.00/month
Threes (fully potty-trained) – $780.00/month
Fours – $760.00/month
Registration fee – $100/child or $150/family
Full-Day Rates (Monday – Friday, 7:00 am – 6:00 pm–Lunch Included):
Includes $110 monthly discount when registered before August 1, 2018
Infants – $1,190.00/month
Ones – $1,150.00/month
Twos – $1,105.00/month
Threes – (fully potty trained) – $1,060.00/month
Fours – $975.00/month
Registration fee – $100/child or $150/family
Daily Drop-In Rate
$50.00/day (full day only)
A registration fee of $150.00 will be due on the first day of attendance.
Tuition is due on the 1st of every month. Tuition will be paid monthly and will be paid at the beginning of each month.
Fees
A supply fee is collected at the beginning of each semester (Aug and Jan).  This semi-annual fee is $95 for each student.
Sibling Discount
The more the merrier. We offer a 10% sibling discount to monthly tuition for a 2nd or 3rd child enrolled by the same family.
Preschool Academy tours
You can schedule a tour or talk to our director, Mollita Clark, by emailing her at mollitaclark@rehoboth.org. Registration is not required.
CLICH HERE to meet the Preschool Academy Director, Dr. Mollita Clark!
*The Rehoboth Preschool Academy is on schedule to open August 6. We are installing a new playground for your child, and with any outside project, weather always plays a role. We do not expect any changes in our Grand Opening date, and we will update all registered families if we encounter a schedule change.