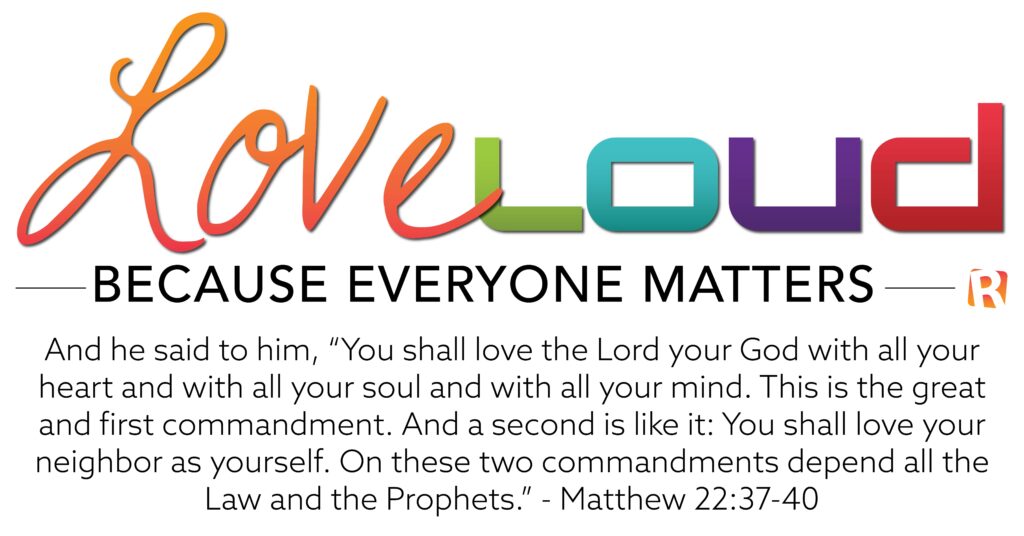 Help us love our neighbors.
As we walk through this unique and uncertain time, many around us are in need. If the needs of your family are met, we invite you to help us meet the needs of our neighbors. You can do so by going to rehoboth.org/give and selecting "LoveLoud" from the drop-down menu.
If you are among those who need assistance, please let us know at rehoboth.org/help.
Why is LoveLoud Important to Rehoboth?
Rehoboth has a wonderful legacy of being a community church, and loving our neighbors in word and deed. Today, 300,000 neighbors live within 10 minutes of our campus, and the opportunities to display the love of Christ are many. The same gospel that led to Rehoboth's founding continues to inspire us to be a church where people seek hope, find hope in Jesus, and share that hope from their neighbors to the world.