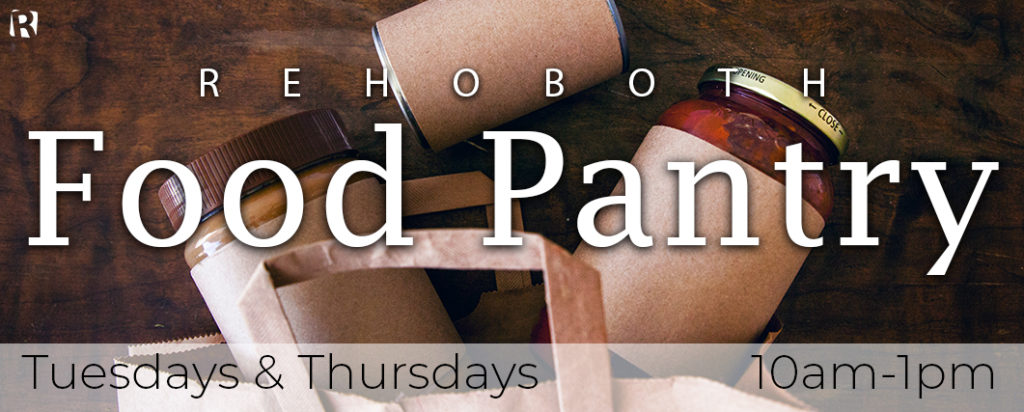 Rehoboth's Food Pantry is open on Tuesdays and Thursdays from 10AM to 1PM.
2997 Lawrenceville Highway Tucker, GA 30084
(770) 939-3182
Rehoboth's Food Pantry provides spiritual guidance and non-perishable groceries to clients who live in areas with the following zip codes: 30021, 30033, 30048, 30079, 30083, 30084, 30085, 30086, 30093, 30340, 30341, 30345, 30362. A current picture I.D., with current address, is required to receive Food Pantry assistance. The current policy of the Food Pantry is to serve our clients no more frequently than every 30 days.
Want to donate?
The Food Pantry is a donation-based ministry. Staples are always needed and can be dropped off at the Welcome Center. Please make sure that the expiration date of donated items is at least 3 months in the future!
The Food Pantry currently needs:
jars of jelly
1-lb bags of dried beans
canned soup
canned fruit
canned vegetables