Rehoboth Women Fall Bible Study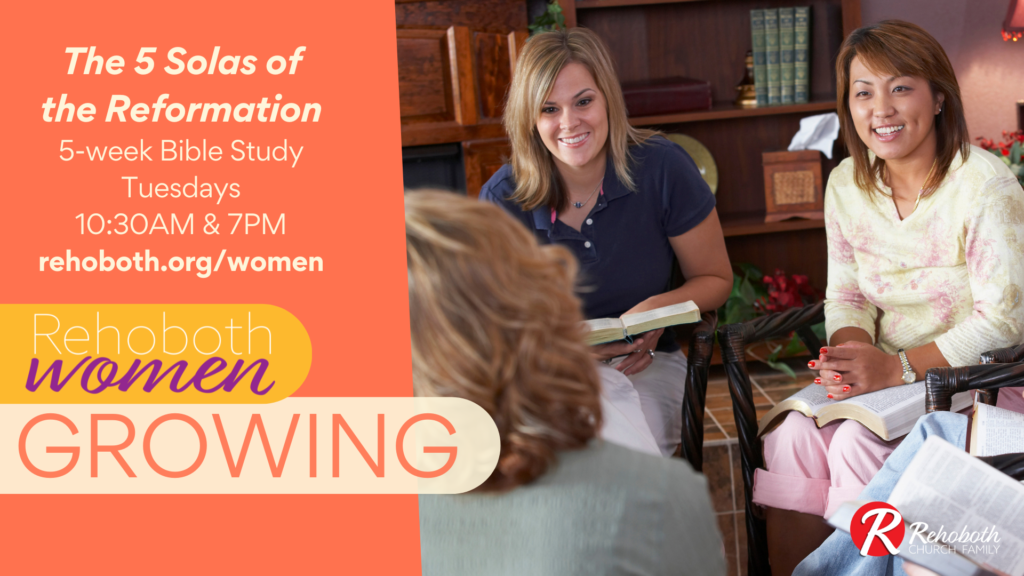 Are you facing a crisis of faith? Looking at the horror, tragedy, and false doctrines permeating the church today, you may be tempted into thinking that Christianity today is facing its greatest threat ever. While it's true that our generation faces some unique challenges, it's also helpful to remember that the Christian faith has always been under siege.
In these five sessions, Pastor Ranjit David takes us through the five essential points of doctrine known as the five Solas that originated during the Reformation. Simple and yet comforting, the five Solas are foundational to helping us hold on to the truth and counter false teaching.
Rehoboth Women Mentoring
Anyone interested in joining in a mentoring relationship with another of our Rehoboth Women is invited to contact Tina Bush via email (tinabush@rehoboth.org) or fill out a form at the Welcome Table in the sanctuary. Discipleship through mentoring is ongoing and ladies are welcome to join at any time.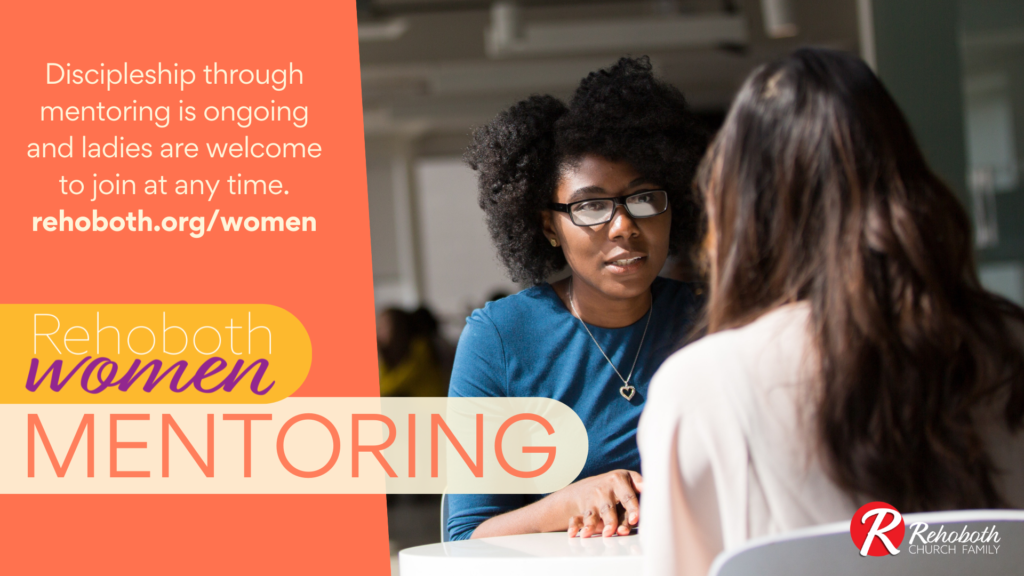 Read through the Bible in 2022
Rehoboth Women are growing in God's Word! All ladies are invited to be a part of a community that will be reading through the Bible in 2022. Whether you are a seasoned reader of Scripture or you are brand new to the idea of consistently reading the Bible, this group is for you! Join our Facebook group for discussions and encouragement.
We will be using material from the Read Scripture app and The Bible Recap, but God's Word will be the focus. Periodically, we will gather in the Chapel the third Wednesday of each month at 6:30p for Rehoboth Women RealTalk for the purpose of encouraging one another in our walk with Christ. We will discuss a variety of topics that help us follow Jesus together.