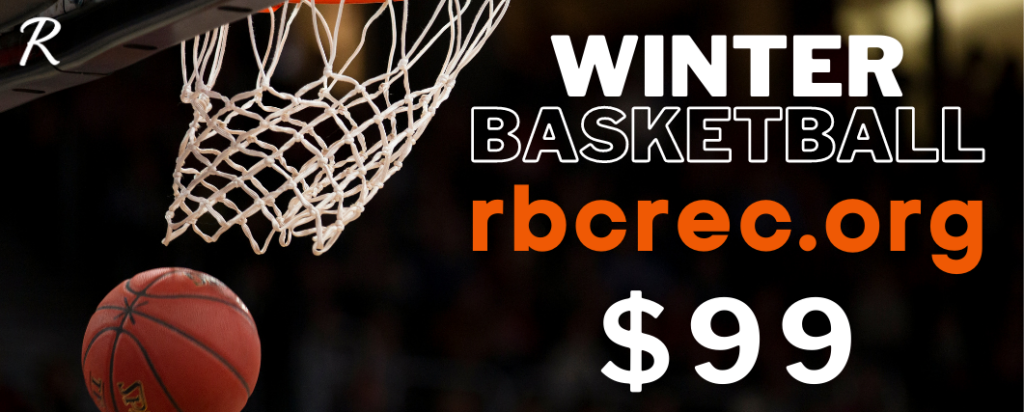 DISCOUNTED REGISTRATION FEE: $99
Rehoboth's winter basketball leagues are for guys and gals 5 years old — 12th grade (2020-2021 school year). Registration fees are listed above. Each participant registered after the first participant in a family will receive a $25 discount each, during regular registration. Fees include jerseys for those who did not play last year, skills camp and a banquet.
GAME SCHEDULE & PRACTICES
Practices will be on Tuesdays and Thursdays starting 1/5/21. Teams are to be set by Saturday 1/9/21 . First game will be Saturday 1/16/21. In February, games will be played on Thursday nights instead of practices. Each team will play a total of 8 games with a playoff game and championship/consolation game – 10 total games played.
TEAM AND COACH SELECTION
We are not able to honor requests for a Participant to be placed on a certain team or with a certain coach. A coach, however, may request to have their child(ren) on his/her team in that age division. Sisters or brothers in the same division may be placed on the same team if requested.
When the start date begins, no refunds will be granted.
COVID-19 PROTOCOLS
Parents/guardians should come with their player(s) to the gym entrance. We will ask you to check your player(s) in and provide the best cell phone number to reach you in the event of an emergency. Note, parents/guardians may not enter the building.
Parents/guardians and players should wear masks when dropping their players off.
Parents are allowed to attend games provided they wear masks.
We ask that parents limit 2 spectators per player at games.
We will be conducting temperature checks of all players upon entry. CDC considers a person to have a fever if their temperature is 100.4 degrees or higher. Any players with a fever will not be able to participate.
Any player that becomes ill or exhibits symptoms such as cough, nausea, headache, sore throat, congestion, loss of taste, shortness of breath, etc. will need to be picked up early. A parent/guardian must be available to pick up their player(s) in the event of illness.
Please keep your player(s) home if they have symptoms such as cough, nausea, headache, sore throat, congestion, loss of taste, shortness of breath, etc.

**Schedules and dates are subject to change**