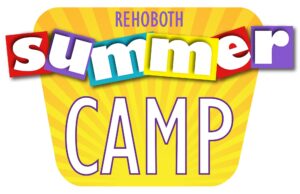 Our 2022 weekday summer camps are all full!
We are excited to experience five enriching and fun-filled weeks with our campers!
Week 1: June 13-17
Summer Connection
To kick off summer, campers will make new connections and strengthen old ones. Campers will be engaged with fun-filled arts, crafts, ice-breakers, and team building activities.
Week 2: June 20-24
Character Days
Campers will join in on the fun by dressing up as their favorite book character and participate in sharing passages from their book.
Week 3: June 27 – July 1
Spirit Week
This week will boost excitement and encourage harmony among students. The students will get a chance to dress up each day and to express their individuality and creativity. (Twin Day, Pajama Day, Tie Dye Day, Sports Day, Beach Day)
Week 4: July 5-8
Camp Got Talent
NOTE there is no camp on July 4. Campers will spend this week exploring the world of song, dance and performance art. We will develop confidence and "stage presence", strengthen vocal skills, and learn choreography. Campers will also be exposed to the production aspect of musical theater by learning about staging and lighting. Our week-long musical endeavor will culminate in a performance on the last day.
Week 5: July 11-15
DIY Challenge
Campers will paint, decorate, hot glue, and cover things in sparkles at our first ever DIY camp! Campers will unleash their creativity in a wide variety of activities from collaging, drawing, sculpting, painting and more. We will be completing projects every day to take home.
Ages:
Rising 1st grade (completing K in 2022) to rising 6th grade (completing 5th in 2022)
Rates:
$130/week: Registration forms must be submitted AND the non-refundable registration fee ($80/child) paid by April 15.
Covers camp hours, 8:00 am – 5:00 pm
Sack lunch required each day
FULL TUITION is due no later than May 27, 2022 to reserve your child's spot. Spaces are limited (15 students per week). There are no refunds if your child does not attend.
Registration
The registration form can be completed and emailed to schoolkids@rehoboth.org or printed and brought to the Preschool Academy office, Monday‐Friday, 9am‐4pm, 2997 Lawrenceville Hwy, Tucker, GA 30084. You may also mail the registration form to Rehoboth Preschool Academy, 2997 Lawrenceville Hwy, Tucker, GA 30084.
The full camp tuition must be paid by May 27, 2022. There will be a 3% processing fee for credit card payments.
Please make checks or money orders payable to Rehoboth Preschool Academy. Your registration is not complete, and your child's spot is not secured, until you have submitted the registration fee of $80/child.
Spaces are limited!
Questions? Email schoolkids@rehoboth.org.