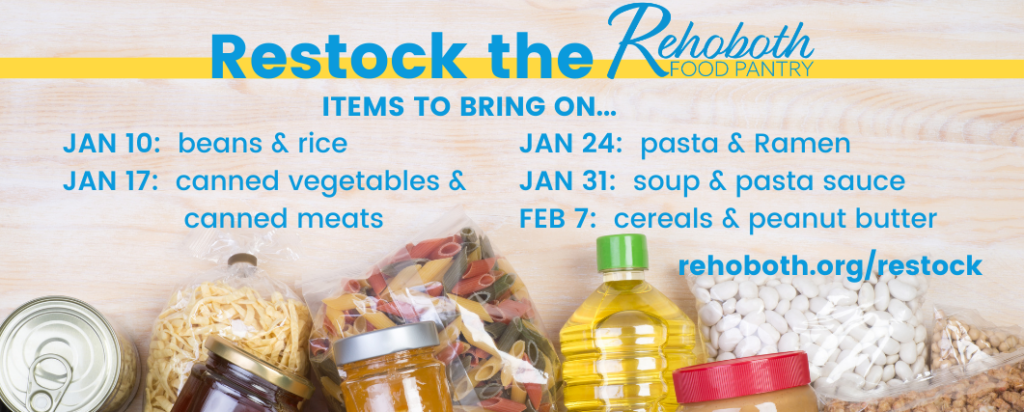 In 2020, the Rehoboth Food Pantry served over 2,100 families! That's a LOT of food!
Help us to fill the shelves and prepare for a generous 2021! You can make a donation online at rehoboth.org/give (select "Food Pantry" from the drop-down menu) or you can bring in items.
Here's what we're asking for this January:
January 3: beans (canned or dry) and rice
January 10: canned vegetables (green beans, corn, tomatoes) and canned meats (tuna, chicken, sausage)
January 17: pasta and Ramen
January 24: soup and pasta sauce
January 31: cereals (hot and cold) and peanut butter
We would be thrilled to fill a blue bin with each item each week. And more than that would allow us to bless even more families! Rehoboth's Food Pantry is making a difference in our community–we need your help to continue to do so!