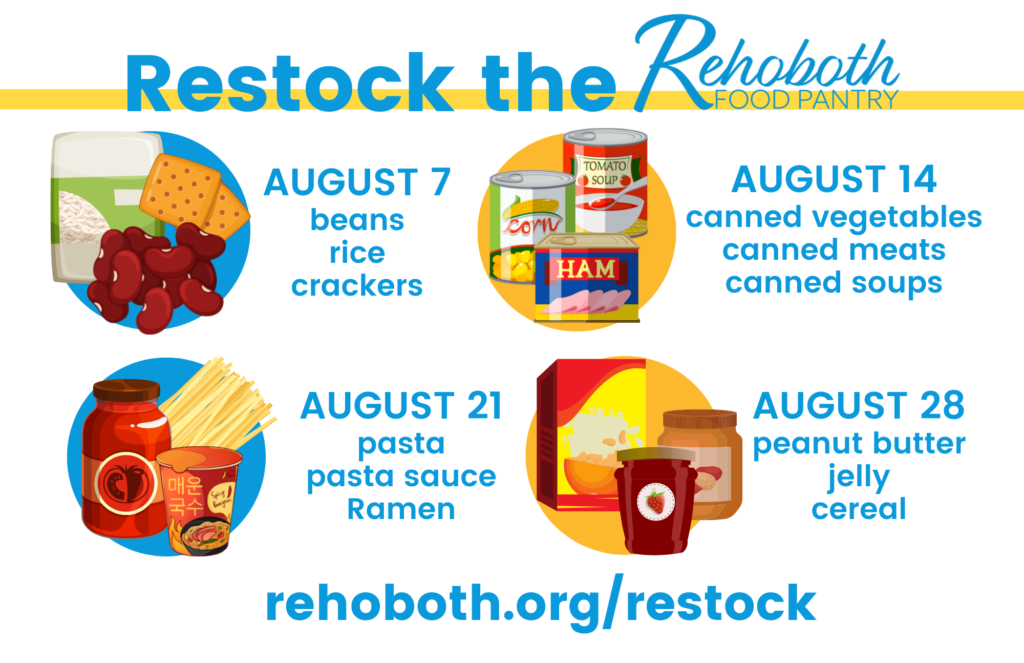 From April 2021 to March 2022:
1,383 families served
average 29 families per week and 27 new families each month
Help us to fill the shelves and continue to serve our neighbors well! You can place items in the blue bin, order online and have them sent to the church (2997 Lawrenceville Hwy, Tucker, GA 30084), or make a donation online at rehoboth.org/give (select "Food Pantry" from the drop-down menu).
Here's what we're asking for this August:
August 7: beans, rice, crackers
August 14: canned vegetables, meats, soups
August 21: pasta, pasta sauce, Ramen
August 28: peanut butter, jelly, cereal
We would be thrilled to fill a blue bin with each item each week. And more than that would allow us to bless even more families! Rehoboth's Food Pantry is making a difference in our community–we need your help to continue to do so!