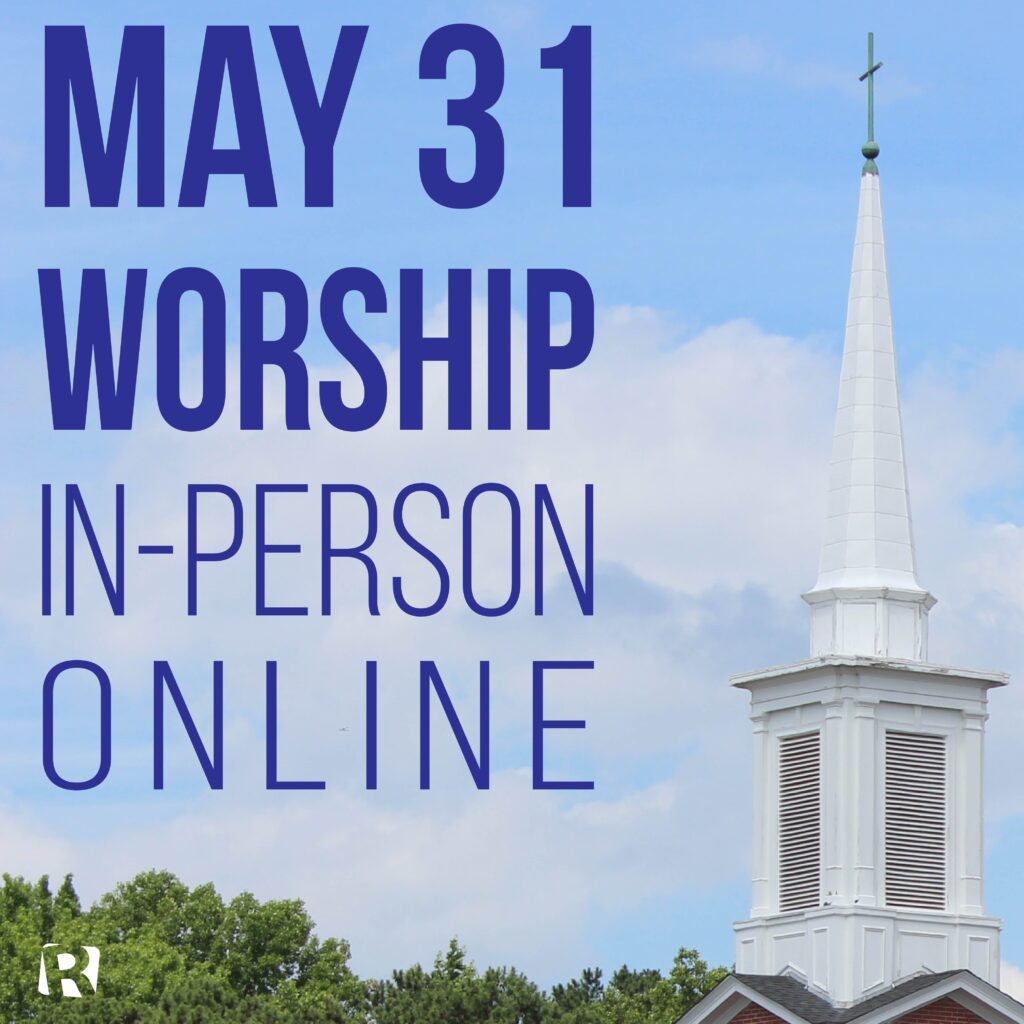 We are excited to resume on-campus worship on Sunday, May 31! Please note this will be a family-friendly worship service. The Rehoboth Kids ministry will provide some activity resources for children that parents can bring with them. Childcare will be available for infants and toddlers ages 6 weeks – 23 months only.
We will have greeters to guide you to a seat in the Sanctuary. Please arrive early to allow time to be seated. Use the front entrance (the one with white columns).
We will utilize precautionary measures to meet and exceed CDC guidelines, including:
Requiring everyone to wear a face mask.
Seating households in a safe and spacious manner.
Avoiding personal contact, such as shaking hands and the passing of offering plates.
Sanitizing our facilities before and after services.
Dismissing in a safe, systematic manner following worship.
Addressing other concerns for safety and sanitation as they arise.
We will continue to live-stream our worship service. We recommend that you stay at home and worship with us online if:
You or a family member in the same household are sick.
You are a senior adult.
You have recently traveled to an area that may have put you in contact with someone infected.
You or someone you are in close contact with has a compromised immune system.
You have any other concerns.
If your family is able to join us in-person on Sunday, May 31, we ask that you let us know by Friday, May 29, to help us plan for you. You do not need to print or present your registration on Sunday – this is strictly to help us plan.