Join us for an encouraging week of basketball instruction on June 17-21. This camp will focus on personal mentoring that will prepare you for life after basketball.
Ages 5-10 will be from 9am-12am*
Ages 11-16 will be from 1pm-4pm*
Cost: $75.00 per person
Register online 

HERE

 or you can register in person at the Christian Life Center at Rehoboth.
About Global Sports Outreach
Our mission is to embrace opportunities we encounter among cultural, ethnic, and language differences that take us beyond the competition.  Our basketball instruction and personal mentoring changes lives and better prepares students for life after basketball. We welcome the opportunity to address young people from all over the glove in a sport setting for the purpose of teaching victory beyond the competition.
Roger Dutremble, Founder, Global Sports Outreach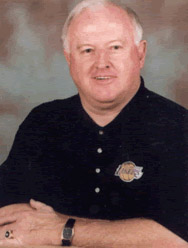 "Take a man's passion, match it with his practice, and you will find God's purpose." As only God can do, He took an ordinary man and asked him to do extraordinary things. Coach Roger touches the lives of those he encounters using the gift of sports to embrace their cultural and spiritual needs. His transparency will ring true with people of all ages as he shares his story of hope and possibilities.
This international basketball Hall of Fame couch's career includes coaching at every level from high school to the NBA, and into international arenas. With a lifetime coaching record of 687-117 and seven national championships, he has been selected as "Coach of the Year" six times, and served as national team head coach to Belgium, Scotland, and Jordan.
*Schedule depends on number of participants