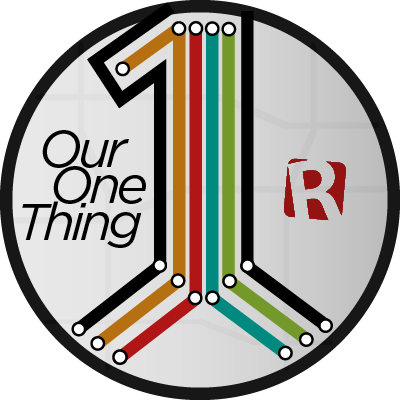 Rehoboth Baptist Church
DATE: February 3, 2019
SERIES: One Thing
TEXT:John 20:20-22 (ESV)
10:30a Sanctuary
One Thing
Lead Others to Follow Jesus
Dr. Troy Bush
John 20:20-22 (ESV)
20 When he had said this, he showed them his hands and his side. Then the disciples were glad when they saw the Lord. 21 Jesus said to them again, "Peace be with you. As the Father has sent me, even so I am sending you." 22 And when he had said this, he breathed on them and said to them, "Receive the Holy Spirit.
Jesus people are going people
'Howard, what can we do to get more blacks to the meetings?' –Billy Graham
"I looked at Billy and give him the hard truth: 'If they're not coming to you, you have to go to where they are,' I said. 'Billy, you need to go to Harlem.' " —Howard O Jones
This is a cardinal rule of evangelism and missions: You have to go—Howard O Jones
Matthew 28:18-20 (ESV) 18 And Jesus came and said to them, "All authority in heaven and on earth has been given to me. 19 Go therefore and make disciples of all nations, baptizing them in the name of the Father and of the Son and of the Holy Spirit, 20 teaching them to observe all that I have commanded you. And behold, I am with you always, to the end of the age."
Jesus people give their lives for others to follow Jesus
1 Corinthians 9:22-23 (ESV) 22 . . . I have become all things to all people, that by all means I might save some. 23 I do it all for the sake of the gospel, that I may share with them in its blessings.
Philippians 4:14-20 (ESV) [reference only on screen]
Jesus people are satisfied with ONE THING
Luke 19:10 (ESV) 10 For the Son of Man came to seek and to save the lost."
John 17:18-21, 25 (ESV) 17 Sanctify them in the truth; your word is truth. 18 As you sent me into the world, so I have sent them into the world. 19 And for their sake I consecrate myself, that they also may be sanctified in truth.
20 "I do not ask for these only, but also for those who will believe in me through their word, 21 that they may all be one, just as you, Father, are in me, and I in you, that they also may be in us, so that the world may believe that you have sent me. . . . 25 O righteous Father, even though the world does not know you, I know you, and these know that you have sent me.