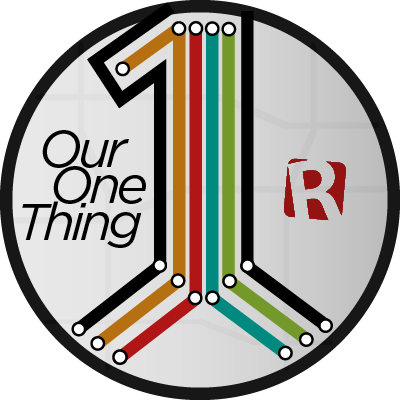 Rehoboth Baptist Church
DATE: February 24, 2019
SERIES: One Thing
TEXT:Acts 5:14 (ESV)
10:30a Sanctuary
One Thing
Multiplying Disciples
Acts 5:14 (ESV) 14 And more than ever believers were added to the Lord, multitudes of both men and women,
Acts 2:41 (ESV) 41 So those who received his word were baptized, and there were added that day about three thousand souls.
Acts 2:47 (ESV) 47 praising God and having favor with all the people. And the Lord added to their number day by day those who were being saved.
Acts 4:4 (ESV) 4 But many of those who had heard the word believed, and the number of the men came to about five thousand.
Acts 6:7 (ESV) 7 And the word of God continued to increase, and the number of the disciples multiplied greatly in Jerusalem, and a great many of the priests became obedient to the faith.
Acts 11:19-26 (ESV) 19 Now those who were scattered because of the persecution that arose over Stephen traveled as far as Phoenicia and Cyprus and Antioch, speaking the word to no one except Jews. 20 But there were some of them, men of Cyprus and Cyrene, who on coming to Antioch spoke to the Hellenists also, preaching the Lord Jesus. 21 And the hand of the Lord was with them, and a great number who believed turned to the Lord. 22 The report of this came to the ears of the church in Jerusalem, and they sent Barnabas to Antioch. 23 When he came and saw the grace of God, he was glad, and he exhorted them all to remain faithful to the Lord with steadfast purpose, 24 for he was a good man, full of the Holy Spirit and of faith. And a great many people were added to the Lord. 25 So Barnabas went to Tarsus to look for Saul, 26 and when he had found him, he brought him to Antioch. For a whole year they met with the church and taught a great many people. And in Antioch the disciples were first called Christians.
God loves the lost
Romans 5:8 (ESV) 8 but God shows his love for us in that while we were still sinners, Christ died for us.
We are desperate to experience God's love yet we are anything but desperate to share it with those who have not experienced it.
God wants the lost to be saved
1 Timothy 2:3-4 (ESV) 3 This is good, and it is pleasing in the sight of God our Savior, 4 who desires all people to be saved and to come to the knowledge of the truth.
God wants his people to give their lives so that many more of the lost will be saved
Matthew 28:19 (ESV) 19 Go therefore and make disciples of all nations . . .
Acts 1:8 (ESV) 8 But you will receive power when the Holy Spirit has come upon you, and you will be my witnesses in Jerusalem and in all Judea and Samaria, and to the end of the earth."
Luke 10:1 (ESV) 10 After this the Lord appointed seventy-two others and sent them on ahead of him, two by two, into every town and place where he himself was about to go.
John 17:18 (ESV) 18 As you sent me into the world, so I have sent them into the world.
John 20:21 (ESV) 21 Jesus said to them again, "Peace be with you. As the Father has sent me, even so I am sending you."
God is preparing a place for the lost that He adopts
John 14:1-7 (ESV) 1 "Let not your hearts be troubled. Believe in God; believe also in me. 2 In my Father's house are many rooms. If it were not so, would I have told you that I go to prepare a place for you? 3 And if I go and prepare a place for you, I will come again and will take you to myself, that where I am you may be also. 4 And you know the way to where I am going." 5 Thomas said to him, "Lord, we do not know where you are going. How can we know the way?" 6 Jesus said to him, "I am the way, and the truth, and the life. No one comes to the Father except through me. 7 If you had known me, you would have known my Father also. From now on you do know him and have seen him."
 Will you prepare a place for the lost?