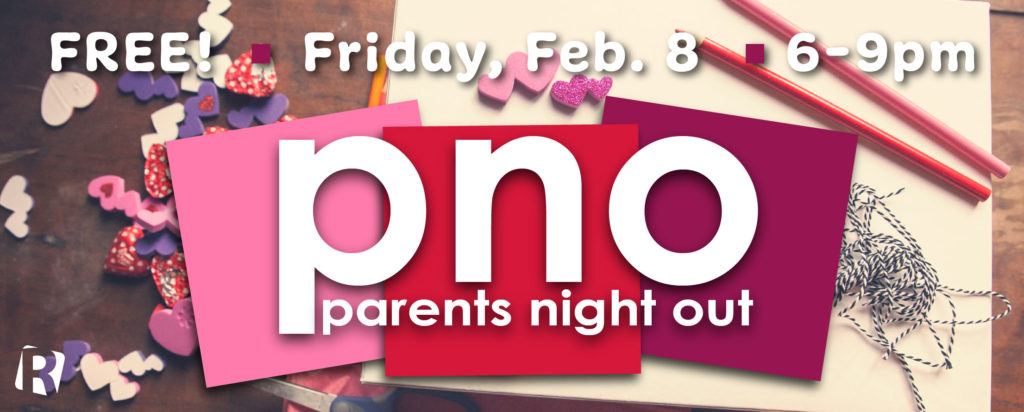 All parents need an evening to themselves once in a while and Rehoboth wants to help you make that happen–Parents Night Out is back!
Rehoboth Baptist Church is hosting a Parents Night Out for all children in and around our community. This event will provide your children a social opportunity in a structured and well-supervised setting. Parents can enjoy an evening to themselves while the children enjoy an evening of music, crafts, games, and Bible stories!
Friday, February 8, 6:00pm-9:00pm
Ages 6 weeks – 5th grade
Be a PNO VIP!
You can be a Very Important Person at Parents Night Out! Join us by volunteering for a fun night with Rehoboth Kids on February 8 from 6-9pm – email jeannettewhite@rehoboth.org or sign up at the Rehoboth Kids welcome desk. A sandwich supper will be available at 5:30 for all volunteers. This is a great way for us to love our neighbors, and the more volunteers we have, the more families we can serve!