Are you looking for a place for your mission team to stay in the Atlanta area?
Our Facilities
We have four sleeping areas (divided for guys and girls) with bunkbeds to sleep 60 and extra space for sleeping bags and/or air mattresses.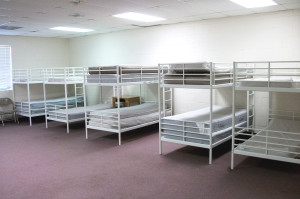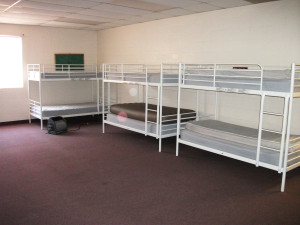 The sleeping area is upstairs in our Christian Life Center and there is also a (concessions) kitchen and dining area on the lower level of the building.
The Christian Life Center is attached to our gym which has a full size basketball court (Optional: MUST be requested beforehand.)
____________________________________________________
Rehoboth provides housing for many teams throughout the year. To take get more information and request a date, please fill out the form below and submit it to us. After we review your request, a staff member from Rehoboth will contact you to discuss details. NOTE: Housing requests are NOT confirmed until you receive a written confirmation from Rehoboth.
Housing Request