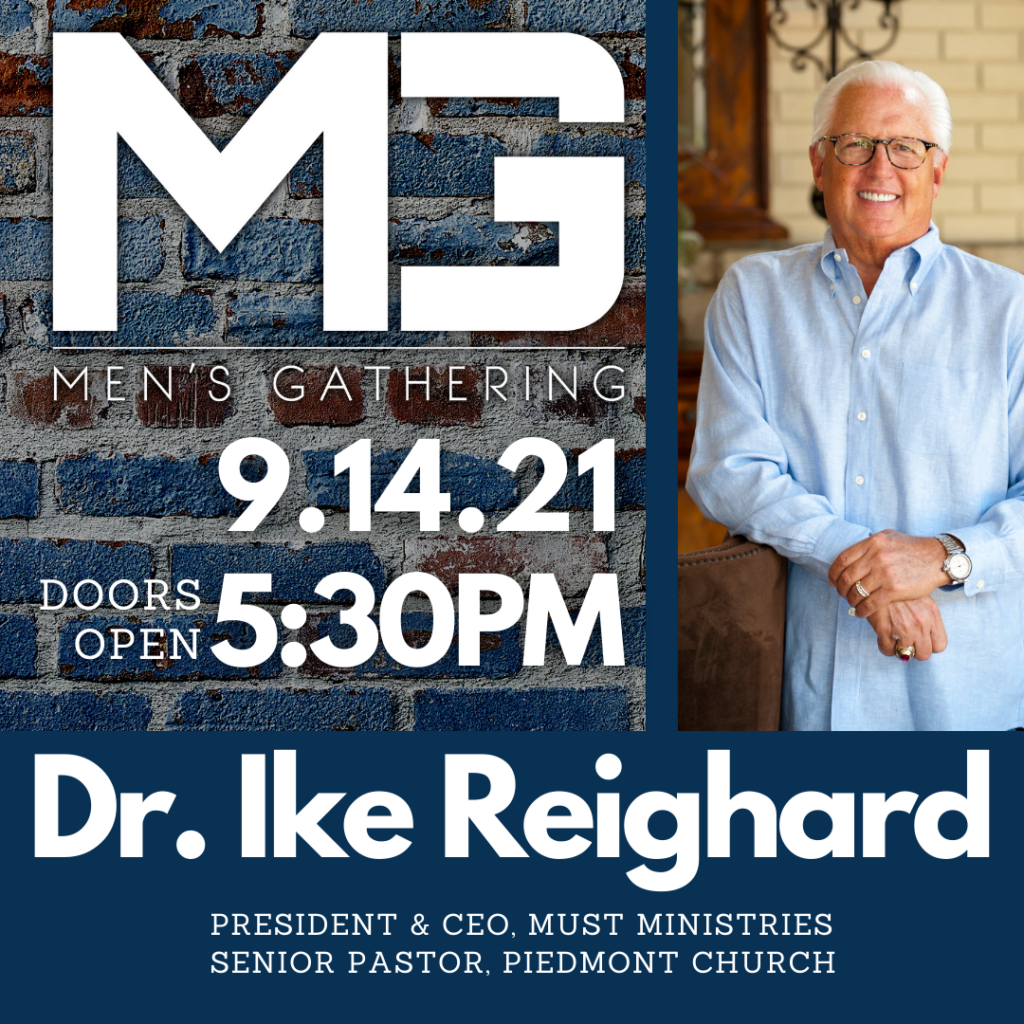 Men's Gathering
The Men's Gathering is a great time of fellowship and connection. We gather to fellowship, have fun, share a great meal, and hear from a compelling speaker.
Our guest speaker, Ike Reighard is the President and CEO of MUST Ministries, serving 34,000 people a year struggling in poverty. Ike is also senior pastor at Piedmont Church. He has successfully combined business experience with ministry and has an outstanding reputation for transforming communities through serving others. Ike and his wife, Robin, have two grown daughters, Abigail and Danielle, and a granddaughter, Addison.
Doors will open at 5:30PM for our tailgate. We'll have Foosball and other table games, yard games, drinks, snacks, and lots of fun!
Fall Bible Study
You are invited to take part in a 6-week study by Tony Evans called U-Turns: Reversing the Consequences of Your Life. In this study, Dr. Tony Evans shows you the reality of human freedom, the consequences that come from bad choices, and the way to reverse the consequences. By aligning your life choices under God's Word and pursuing an intimate relationship with Him, you can experience the abundant life Jesus has for you. You get to choose whether or not you want that. And sometimes, you get to witness God change the direction of your life.