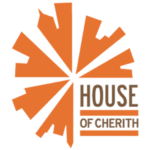 House of Cherith, run by City of Refuge, serves as a safe and refreshing home for victims of sex exploitation and trafficking. As the number one city in the United States for sex trafficking, Atlanta is home to an estimated 12,400 transactions [source: Urban Institute] each month. The goal of House of Cherith is to provide women with the opportunity for rescue, restoration, and a chance to start a new life.
Throughout the month of May, we will be collecting items for House of Cherith. Please drop off your donations at the Welcome Desk, the Café, or the Rehoboth Kids Welcome Desk.
Items to donate:
Laundry Detergent

Hand Sanitizer

Hand Soap

Ibuprofen (large bottle)

Cold Medicine

Allergy Medicine

Melatonin

Dish Detergent

Gallon Ziploc® Bags

Paper Product(plate, cups, napkins, cutlery)

Feminine Products

AA and AAA Batteries

Office Supplies (lined paper, copy paper, pens, pencils, sticky notes, spiral notebooks, journals)

Craft Supplies
To learn more about House of Cherith and how they help sex trafficking victims, click here.