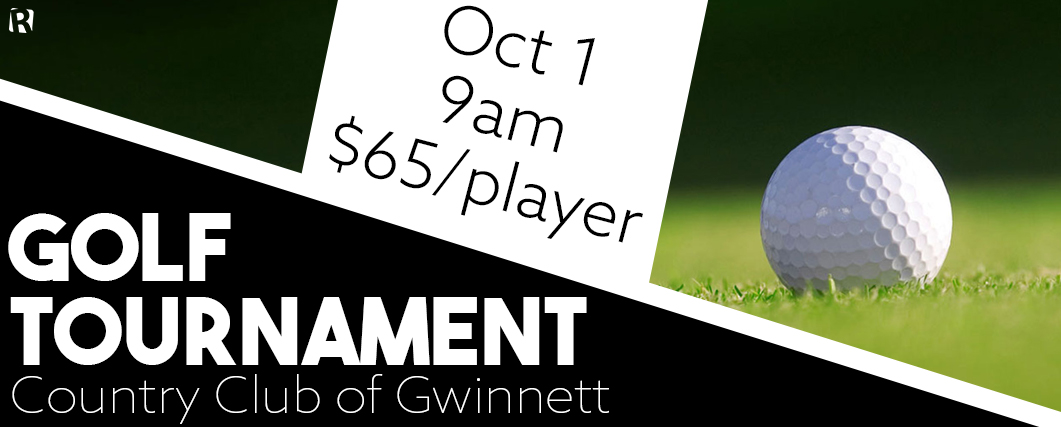 What's a golfer's favorite letter? Tee!
Join us October 1 at the Country Club of Gwinnett (3254 Clubside View Ct SW, Snellville, GA 30039) for our annual Golf Tournament! 
Golfers should arrive at 8:30am for a 9am Tee Off. 
You won't want to miss this time of golfing, lunch, and trophies! Stop by the Welcome Desk to register. Cost is $65/player.