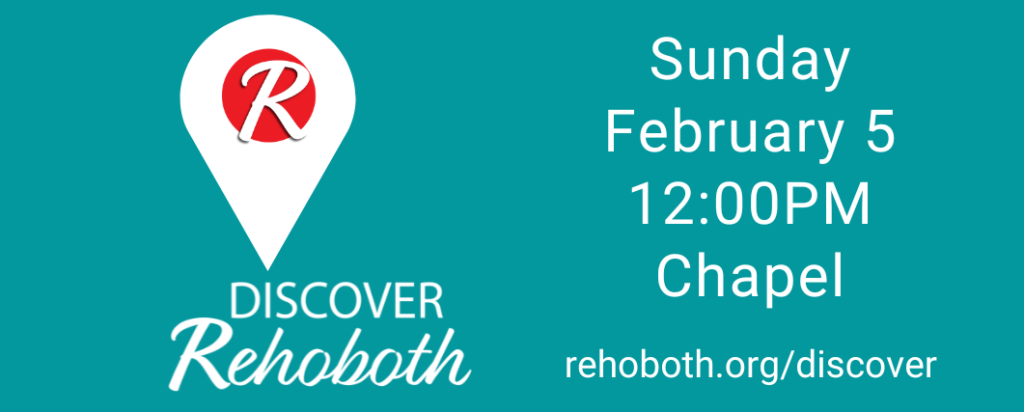 Interested in being a covenant member of Rehoboth?
Join us for our next Discover Rehoboth luncheon on Sunday, February 5, in the Chapel immediately following the morning worship service. We'll share a meal and a time of fellowship, and Pastor Troy will discuss Rehoboth's history, vision, and ministry opportunities. There will be childcare available for any little ones after the meal, during the discussion time.
Attending Discover Rehoboth is a necessary step to membership at Rehoboth! Please REGISTER by February 1. We hope to see you there!