May is Mental Health Awareness Month. Rehoboth is offering free counseling through our ministry partner Find Hope Counseling, led by David and Lynn Bradford.
Rehobot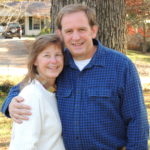 h is partnering with David Bradford, M.Div., and his wife Lynn as a source for those seeking Christian counseling. Their ministry is called "Find Hope Counseling" and they are accepting scheduled appointments. Here is a little more about their services:
Find Hope Counseling provides counseling and support groups for individuals and couples in collaboration with several churches in east metro Atlanta. We provide a confidential and safe environment for those struggling with emotional and relationship difficulties. Our support groups offer help and support for family and friends of loved ones suffering with mental illness, addictions, or other life challenging situations. Call or e-mail today to schedule an appointment: 678-250-4150 or david@findhopecounseling.com.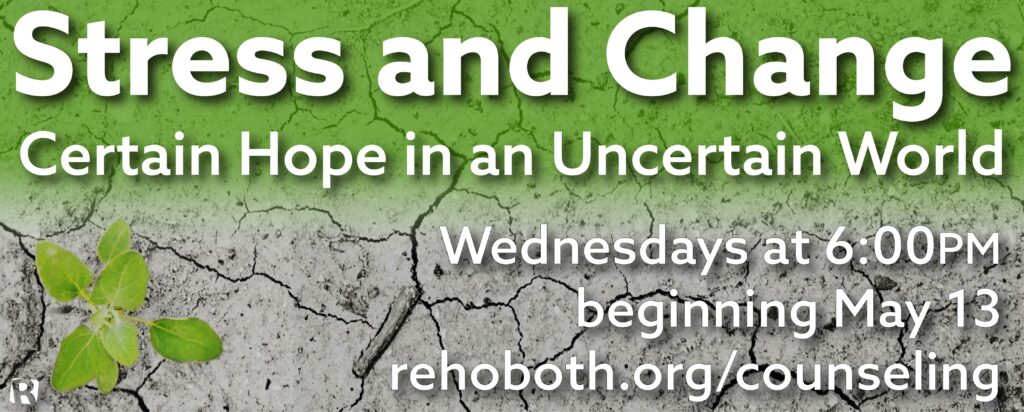 Stress and Change:
Certain Hope in an Uncertain World
Prolonged stress amid deeply disturbing change rattles us to the core. The residual effects on the human soul compound invisibly over time. The experiences of emotional distress gradually expose the foundational cracks in our misplaced hopes. We are here to walk with you through these days of unprecedented uncertainty. Our aim is to share biblical insight and perspective to answer this critical question. How is your soul interacting with all the uncertainties the entire world is now facing due to COVID-19?
We invite you to join an online support group to discuss these topics on Wednesday evenings, beginning on May 13 at 6PM. Please click here to visit the Find Hope Counseling website and read more about this support group.
Register here to receive the Zoom link to join this support group.