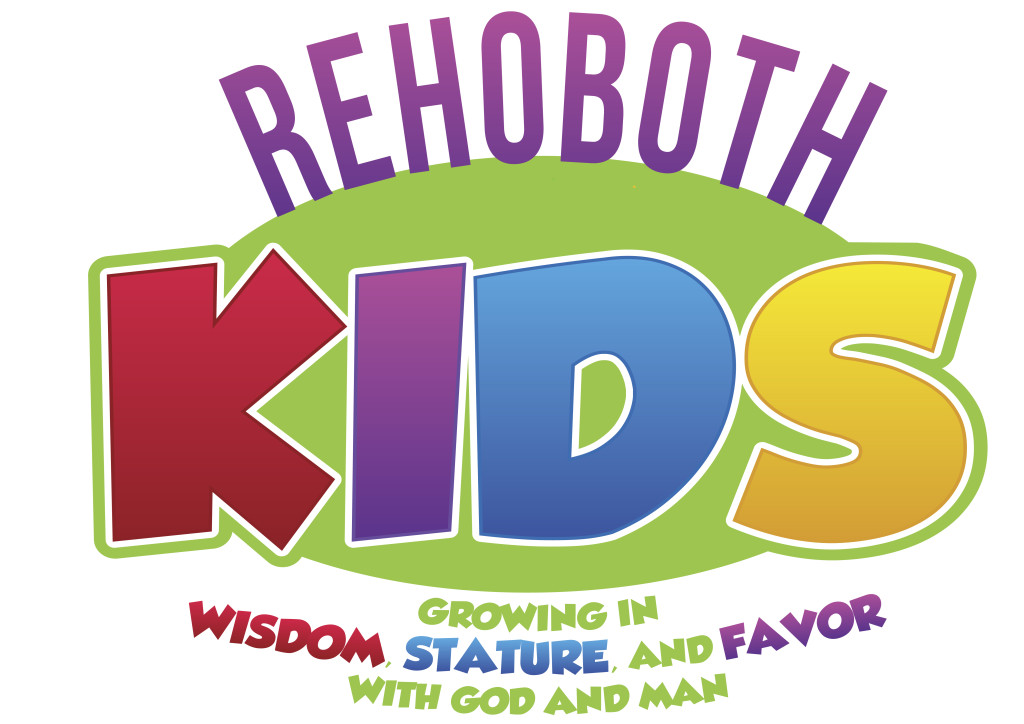 We want the children of Rehoboth to have a deeply rooted confidence in the character of God so they passionately follow Him throughout their lives. Our hope is to partner with parents and caregivers in the discipleship of their children by providing environments, curriculum, and resources that center on the Gospel and teach the nature and character of God.
---
Safety:  When visiting for the first time, you will be asked to provide your child's information as well as an emergency contact. You will be given a security card to be presented when you pick up your child. Our regular attendees utilize electronic check-in, which also provides a security system for pick-up. All volunteers must pass a background screening and complete orientation in standard Rehoboth policy and procedures.
---
Sunday mornings @ 9:15 – Bible Fellowship
Children are placed in classrooms by birthdate and school grade for small group Bible Fellowships that include stories, crafts, and other activities that reinforce learning. A nursery is available for the babies of adults attending Rehoboth Bible studies and worship services.
Sunday mornings @ 10:30 – Kids Connection
Childcare is provided for babies and preschoolers through age 3.
Pre-K and kindergarten children have playtime, snack time, and a light lesson review and activity.
1st – 3rd graders have a large group lesson review with video, music, games, snacks, and other activities.
4th – 5th graders attend the worship service with their families and caregivers.
Wednesday evenings @ 6:30 – Rehoboth Kids
Preschoolers have a time of Bible story, craft / activity, and playtime. Children in Pre-K through 5th grade participate in music classes from 6:30-7:15, and then split up into 3 groups for Bible stories and activities. A nursery is available for the babies and toddlers of adults attending Rehoboth Bible studies and prayer services. All activities conclude at 7:45.