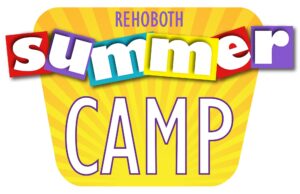 Our 2020 weekday summer camps will be book-ended by VBSplus (June 1-5) and Camp All American (July 27-31). We are excited to offer seven enriching and fun-filled weeks for your child:
Week 1: June 8- 12
Summer Blast Off
To kick off summer, campers will make new connections and strengthen old ones. Campers will be engaged with engaging arts and crafts, ice breakers, and team building activities.
Week 2: June 15-19
Kitchen Capers
Campers will slide into the kitchen to learn how to select and prepare fun and yummy dishes for themselves. Campers will also learn basic kitchen safety and dining etiquette.
Week 3: June 22-26
You Can Build It
This week will be filled with fun adventures for campers. They will dive into a week full of exploring Lego machines, 3-D figures, and other activities that will spark their imagination and creativity.
Week 4: June 29- July 3
God's Family Culture
Campers will have fun learning about different parts of the world from the comfort of their own backyard. Their minds will be open to new experiences and diverse cultures through creative activities. Campers will learn the importance of strengthening our community.
Week 5: July 6-10
Science and Slime Exploration
Campers will experience the wild and messy side of science. They will make edible slime, exploding slime, and mud. Campers will also participate in STEM activities.
Week 6: July 13-17
Little Picasso and Mini Matisse
Campers will unleash their creativity in a wide variety of activities from collaging, drawing, sculpting, painting, and more.
Week 7: July 20- 24
Camping into the Wild
The campers' room will be transformed into a campsite setting. The campers will explore animals, plant life, and survival tips.
Ages:
Rising 1st grade (completing K in 2020) to rising 6th grade (completing 5th in 2020)
Rates:
$120/week
Covers camp hours, 9:00 am – 2:00 pm
Sack lunch required M-Th
Friday Fun Day Meal included
$150/week
Extended hours, 7:00 am – 6:00 pm
Sack lunch required M-Th
Friday Fun Day Meal included
$60/day
Day(s) must be selected at time of registration
Availability depends on enrollment for each camp
Any hours
Sack lunch required M-Th
Friday Fun Day Meal included
5% multi-child discount
Registration
The registration form can be completed and emailed to preschool@rehoboth.org or printed and brought to the Preschool Academy office, Monday‐Friday, 9am‐4pm, 2997 Lawrenceville Hwy, Tucker, GA 30084. You may also mail the registration form to Rehoboth Preschool Academy, 2997 Lawrenceville Hwy, Tucker, GA 30084.
The full camp tuition must be paid in person by 6:00PM on Friday, May 1. There will be a 3% processing fee for credit card payments.
Please make checks or money orders payable to Rehoboth Preschool Academy. Your registration is not complete, and your child's spot is not secured, until you have submitted the full camp tuition.
Limited space is available.
Questions? Email preschool@rehoboth.org.